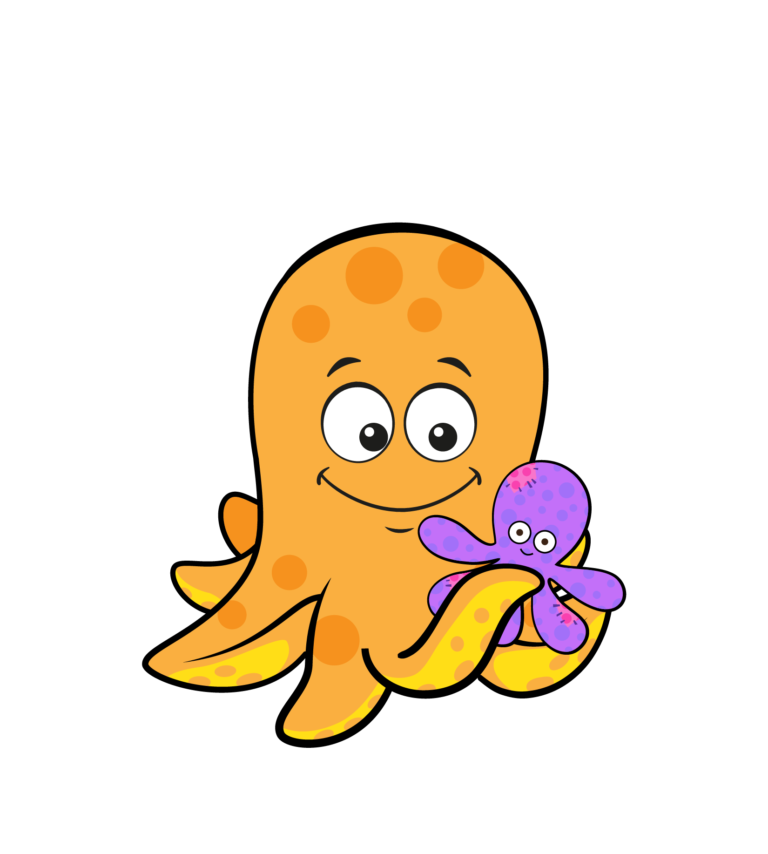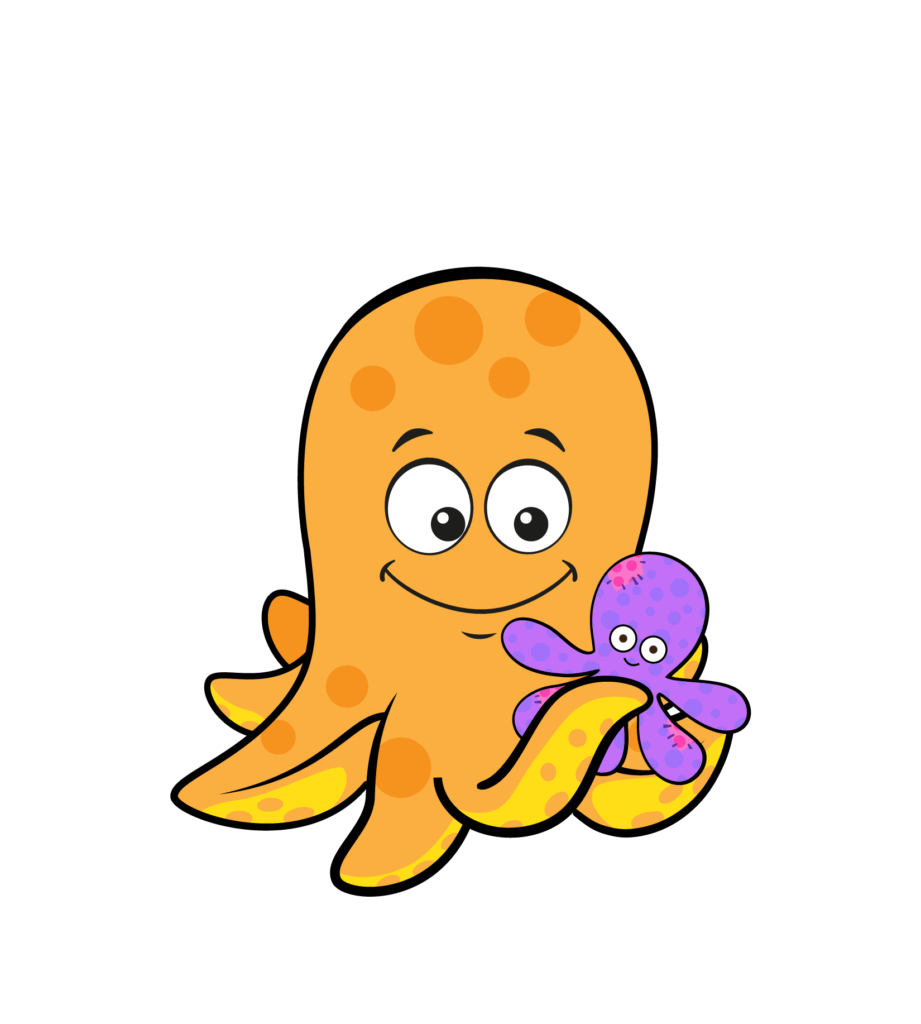 We are so excited for you to meet our friend, Buddy! 
Although Buddy is shy, he loves to explore. Whenever he leaves his cave, he brings his handy dandy tools that help him communicate, have fun, and feel safe. Buddy grabs his talky board, headphones, and fidget spinner, and is off! In addition to being an octopus that has three hearts and nine brains, Buddy has superpowers – when he feels worried, he can use his camouflage to blend in. When he feels scared, he can grab a protective coconut hat. When he feels anxious, he remembers the armor he carries within and braves the ocean!  These tools give him the confidence to try new things and have new adventures. Sometimes, Buddy's suction cups get him 'stuck' but he always finds a way to move forward.
Do you know someone like Buddy? Pal tools can help any explorer who likes to be prepared, like Buddy. Talk about similarities and differences between Buddy and your explorer, and know that when you visit a new Pal Place, your new friend Buddy will have your back 🙂


Look for Buddy in Pal Videos and at Pal Places to help you have a great time on your adventure.