With 18 Pal Places on the map, families impacted by disabilities are feeling more empowered than ever to enjoy meaningful outings in the community. To date, Pal Experiences has impacted more than 100,000 individuals and families through its customized digital resources. As we continue working toward inclusion for all, we're thrilled for every amazing opportunity that has been foreshadowed for 2022. Before we move full steam ahead, we must take a moment to reflect on the successful year that our nonprofit had. This year was significant!
Look back on some of the strides that Pal Experiences made in 2021 for individuals and families with intellectual and developmental disabilities:
We got back to our roots.
Our founder, Melanie, had the opportunity to kick off the year speaking at SEED SPOT, a globally-ranked social impact incubator that helps jumpstart businesses. As alumni of the 2014 cohort, Melanie spoke to current participants about her experience with the incubator and had the opportunity to share with entrepreneurs what inclusion means through Pal Experiences.
We were featured in the news, surrounded by butterflies!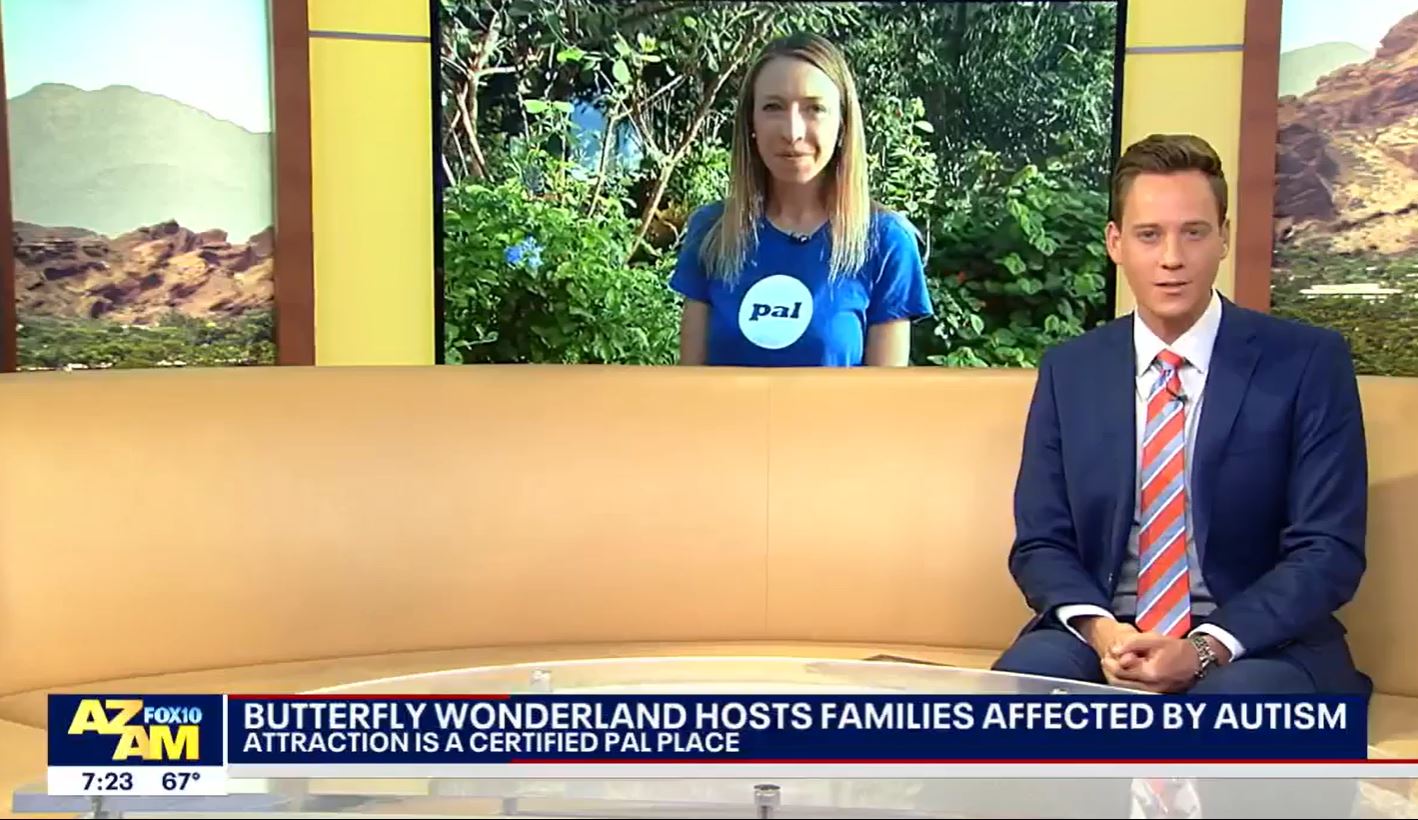 To close out Autism Awareness Month, Pal Experiences hosted Sunday Funday at Butterfly Wonderland, an original Pal Place! The event, which was sponsored by a Butterfly Wonderland Foundation grant, was open to 100 families impacted by intellectual and developmental disabilities. This Sunday Funday was featured on FOX 10 Phoenix!
A business consulting firm selected Pal as their 'Partner for Good'.
Slalom is a modern consulting firm focused on strategy, technology, and business information. Every year, they choose a 'Partner for Good' – a nonprofit that shares their vision of a world where every person loves their work and life. In the first quarter of the year, Pal Experiences was named the recipient of the charitable project! Throughout the partnership, Slalom has provided complimentary expertise in web accessibility and functionality, brand and tech strategy, online training for Pal Places, salesforce and organizational design. These services will help Pal expand its impact and become a national organization.
JSX airline became an inclusive Pal Place.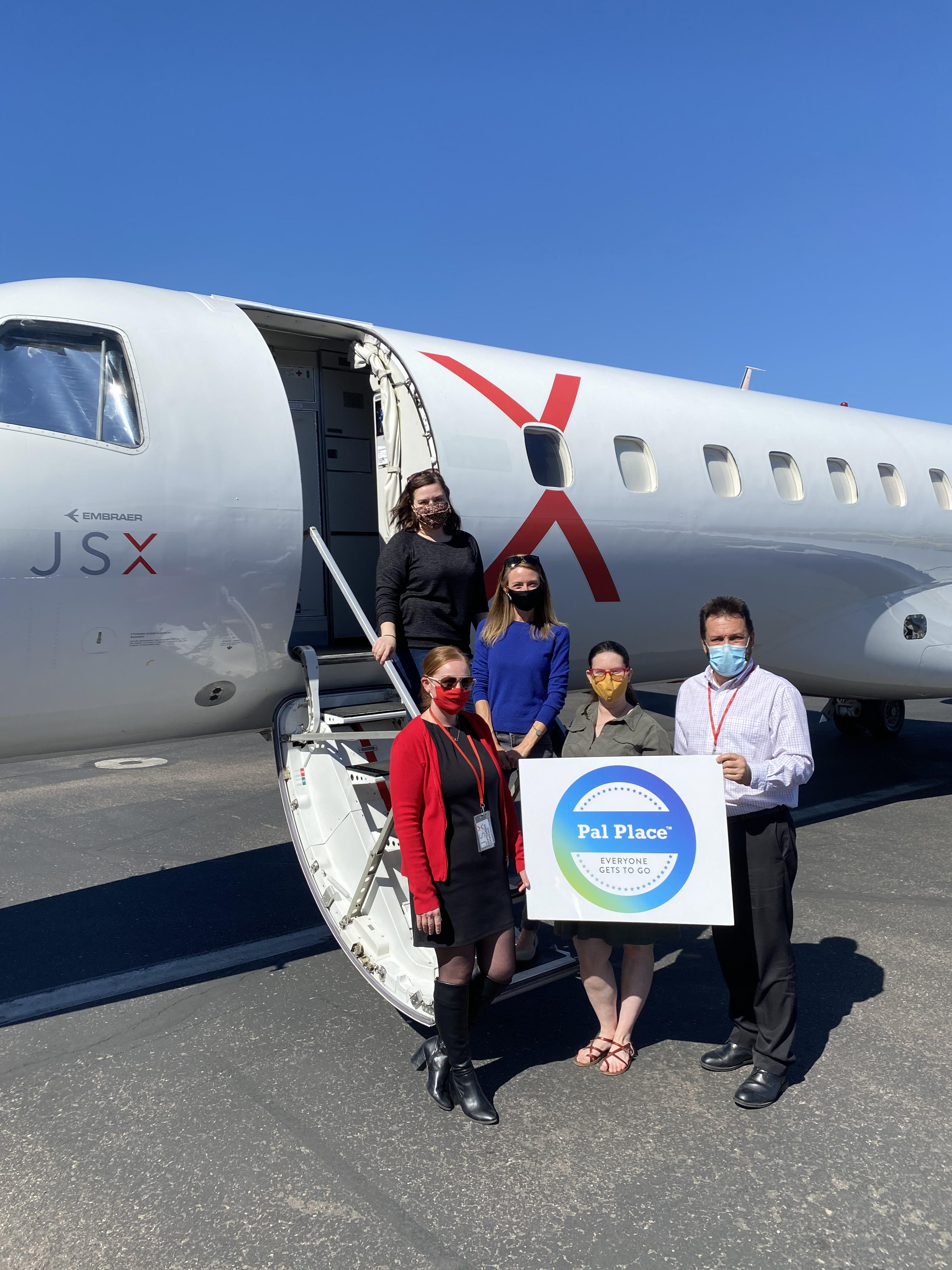 In May, Pal Experiences announced that JSX, the revolutionary hop-on jet service leading the way for simple, fast, and inclusive air travel, became a Pal Place. The often-hectic atmosphere of flying comes with a unique set of challenges, especially for those with developmental disabilities. Pal Experiences created custom, digital resources that model what it's like for a family to fly with JSX so there are no surprise elements to encounter from arrival to departure.
We invited families to practice flying.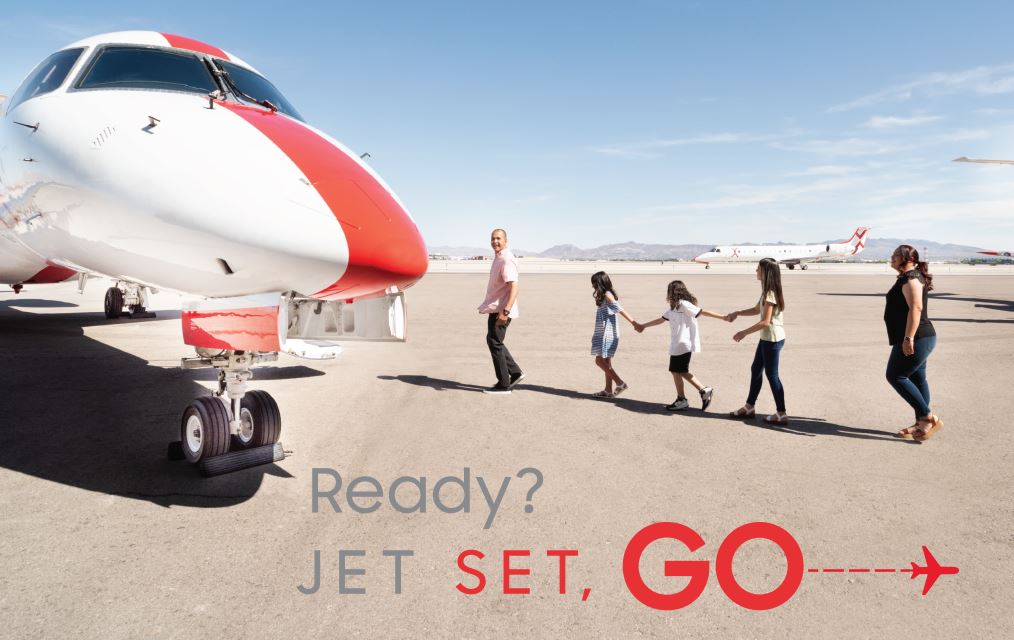 The JSX Pal video came to life through JET SET, a free event in September that allowed families to 'try before they fly'. At JET SET, families of all abilities learned and practiced what it's like to board an inclusive jet.
Animation experts created Pal's new brand ambassador.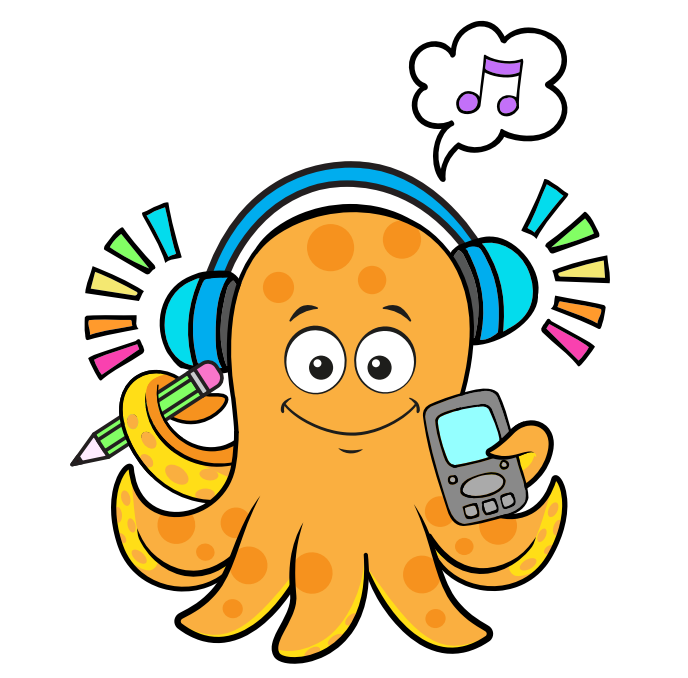 Through an introduction from Slalom, Pal Experience had the opportunity to explore character illustrations that would adequately serve as a mascot for Pal. We are so excited for you to meet our friend, Bud!
Although Bud is shy, he loves to explore. Whenever he leaves his cave, he brings his handy dandy tools that help him communicate, have fun, and feel safe. Bud grabs his talky board, headphones, and fidget spinner, and is off! In addition to having three hearts and nine brains, Bud had super powers – when he feels worried, he can use his camouflage to blend in. When he feels scared, he can grab a protective coconut hat. When he feels anxious, he remembers the armor he carries within and braves the ocean! Sometimes, Bud's suction cups get him 'stuck' but he always finds a way to move forward.
Look forward to seeing more of Bud in 2022!
We talked intimately with families impacted by disabilities.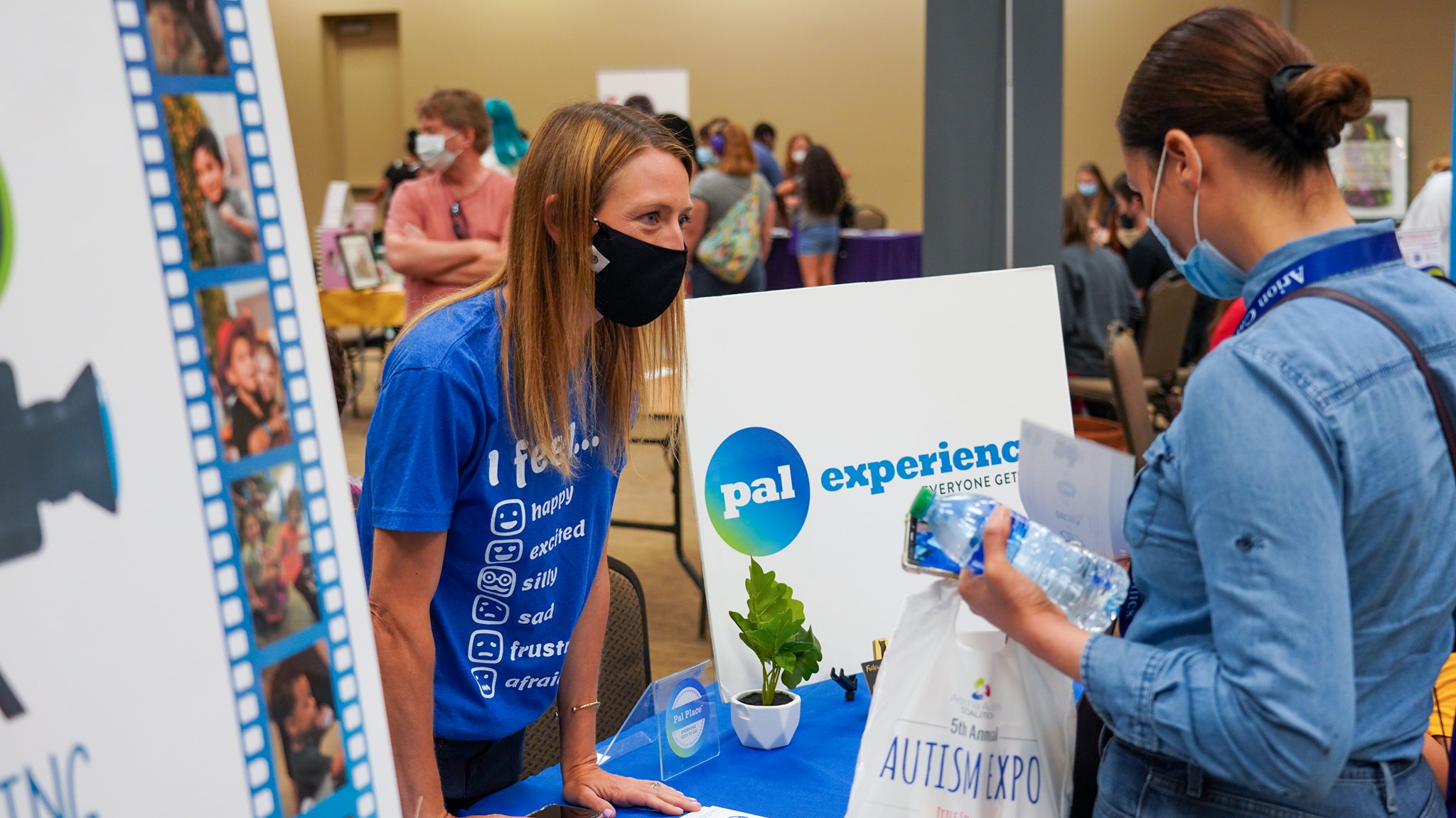 The ability to meet people in-person for a portion of this year was really wonderful. Pal Experiences attended the Arizona Autism Coalition's Annual Autism Expo as well as Southwest Autism Research and Resource Center's YES Day. When Pal attends these events, we get to hear first hand accounts of parenting experiences in the community from families impacted by disabilities. Everyone typically agrees that activities outside of the house are important and fun, but that it's often times easier said than done. Visiting establishments that are keenly aware of anxieties, sensory sensitivities and communication barriers makes it a lot easier. View this presentation for tips on which tools and establishments focus on your family's inclusion.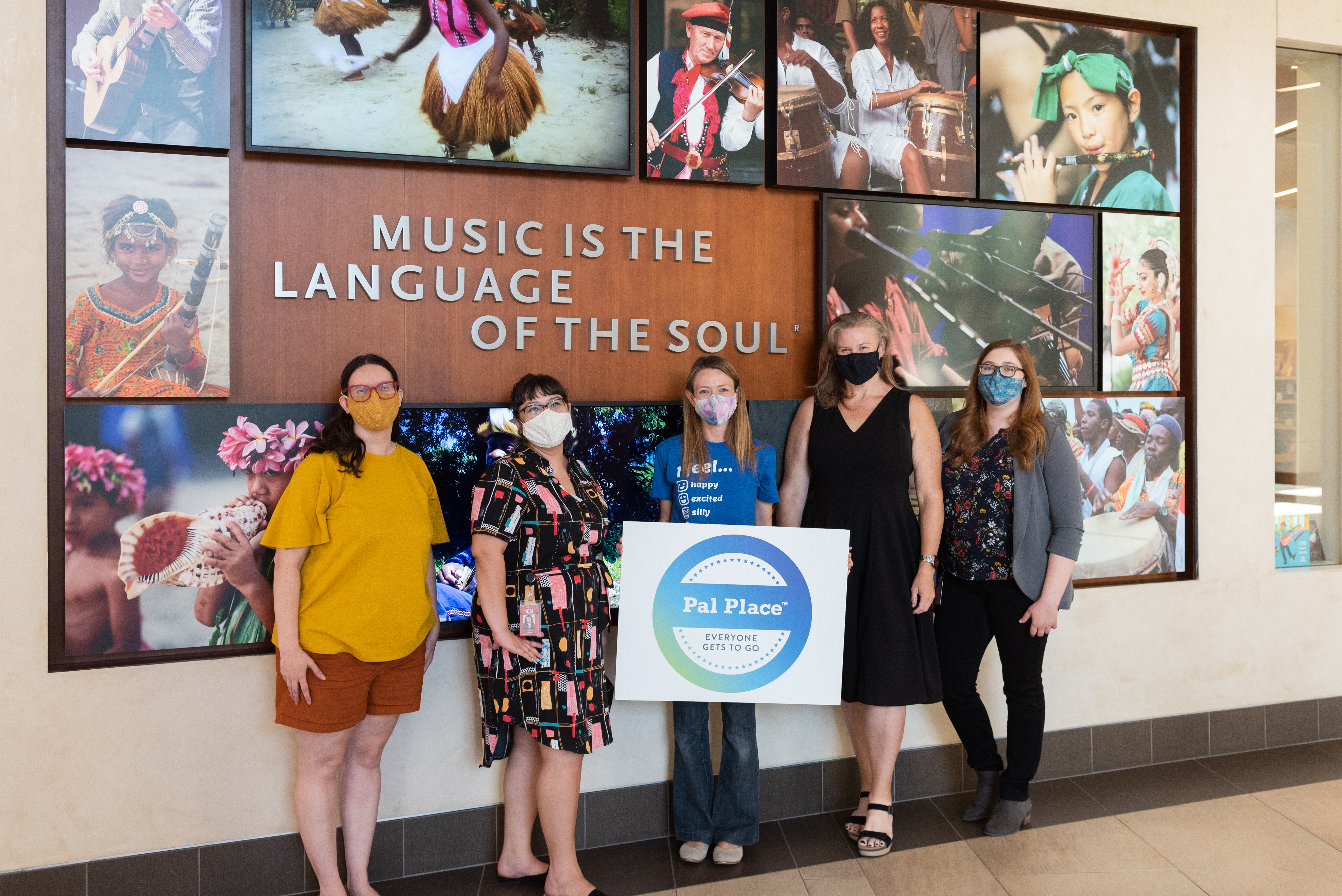 The Musical Instrument Museum (MIM) is one-of-a-kind experience that allows guests to feel, hear and experience music from all over the world! With over 7,000 musical objects on display, visiting MIM has the potential to be a bit overwhelming. As a Pal Place, families impacted by disabilities have easy access to digital resources that help maximize their museum fun. See exactly what the MIM experience will be like from the time you arrive to the time you leave.
In 2021, Pal Experiences had many wins on behalf of individuals and families with intellectual and developmental disabilities. In the year ahead we've got to have you on our all-star team! Here are three ways you can get involved:
1) Consider supporting our mission of ensuring that #EveryoneGetsToGo by making a generous donation.
2) Commit to growing inclusion in your community – make your business a Pal Place!
3) Visit Pal Places to support establishments that are doing the work to emphasize inclusion.